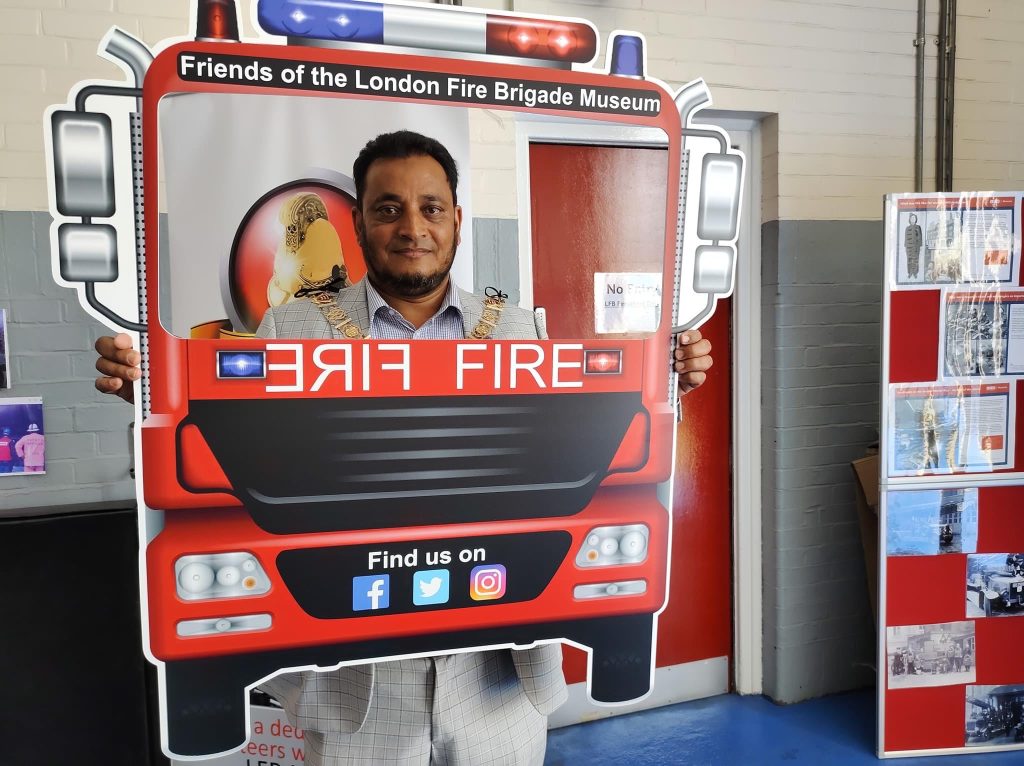 The Friends had a great day meeting people in the Barking community at Barking Fire Station's Open Day  
We had a lot of questions and interest about the plans for the new Museum and it was great to be able share our news in person.
We met Barking & Dagenham's Mayor, who used our selfie photo frame for his picture!  Not to be outdone, the Station Officers wanted their 'official' photo taken too –  but couldn't decide who was going to drive!
The day came to a close too quickly, we thanked everyone involved for an enjoyable day and said our goodbyes.
We had a really fun day and hope to be invited back again in the future.