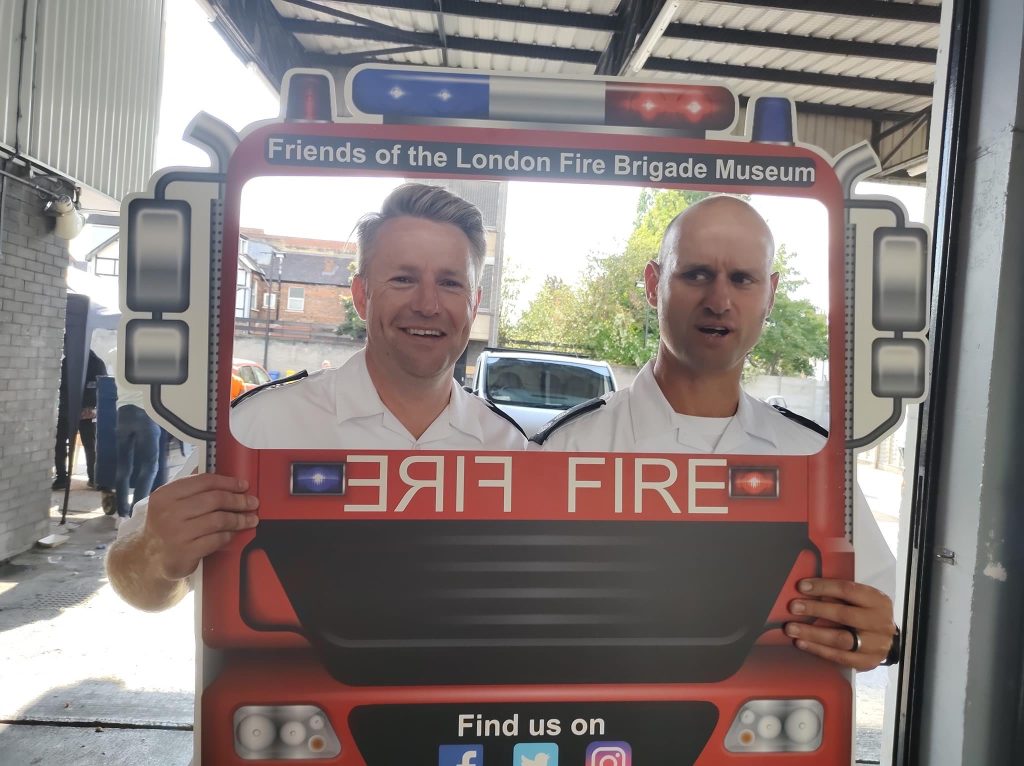 It was such a great day at Norbury Fire Station, the Friends were overwhelmed by the number of people that came though the Stations doors.
We had lots of visitors to our stand enquiring about when the new Museum was going to be open, we said to to join our Facebook group and keep an eye on our social media and website to find out more.
Other stands were busy too, the Fire Safety Team were giving away LFB bags and Safety leaflets and the Control Room Team were showing the young children what happens if you dial 999 – important knowledge for any young person to know.
We couldn't let the day go by without getting our selfie photo frame out for the Station's staff to have their photo taken! We think they enjoyed being in the limelight!!
Thank you to everybody at Norbury and for inviting us, we had a lovely day and hope to be asked back again soon.